A video lesson with supporting text and simple effects.
A simple animation reel to tell a story.
 'Thank You' Video after sign up on the sales funnels with animation & effects.
A Speaker's Introduction profile video that is used to introduce the speaker in events.
Video Editing & Shoot with green screen for a "hook" video to entice the market to sign up to a free online video lesson. Objective: Build Database for I-Take Heart.
An Explainer Video to reveal a Free E-book.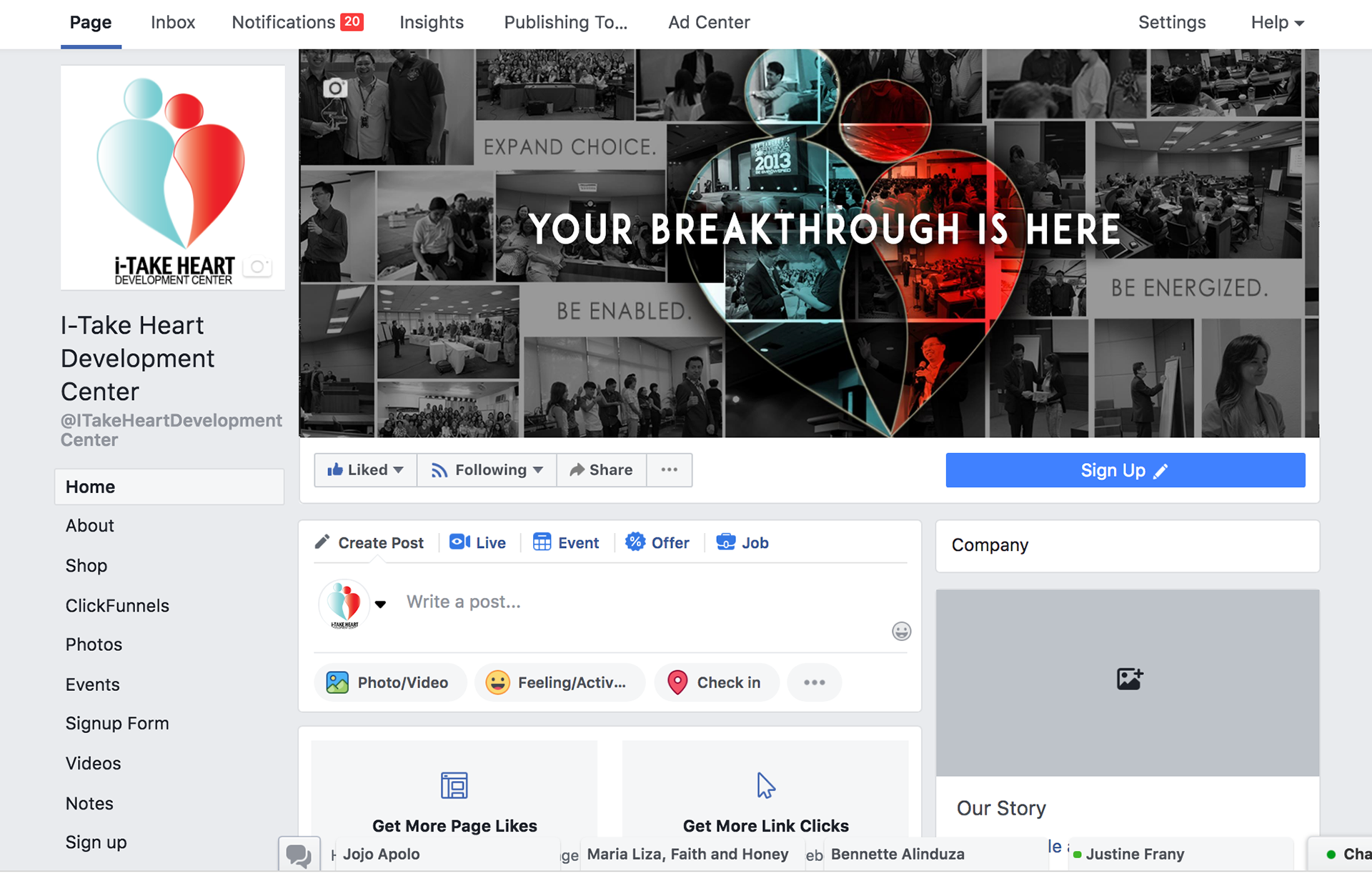 I -Take Heart's Facebook Page